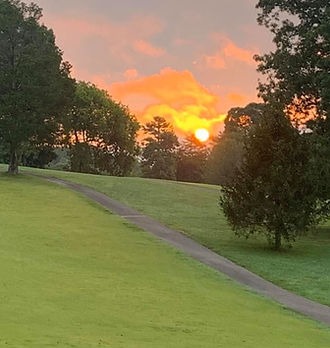 We're proud of our grass
Mouse Creek Golf Course features McMinn County's only Zoysia fairways. Never played on Zoysia? Well you're in for a treat! We know grass sounds like a painfully boring subject, but bear with us. Zoysia is special because it is a fairly stiff, thick bladed grass that stands straight up, which provides a nearly perfect lie every time. This also allows our course to be played more quickly after rain because the ball is held up away from the wet ground, which is a good thing here in East Tennessee!
An Executive Course
Mouse Creek Golf Course was developed in 1997 and is McMinn County's only Executive course. This means that we offer a variety of hole difficulties from Par 3 to Par 5, but in a shorter overall distance. This is ideal for those of us with busy lives that struggle to fit a full round into our busy schedules but still want to play a full 18.